A Hearty Breakfast to Start Any Day
A Hearty Breakfast to Start Any Day. From a simple yet satisfying breakfast idea to a vegan breakfast try this easy and delicious recipe for Cheesy Hash Browns and on.
Find more breakfast recipes at Culinary.net.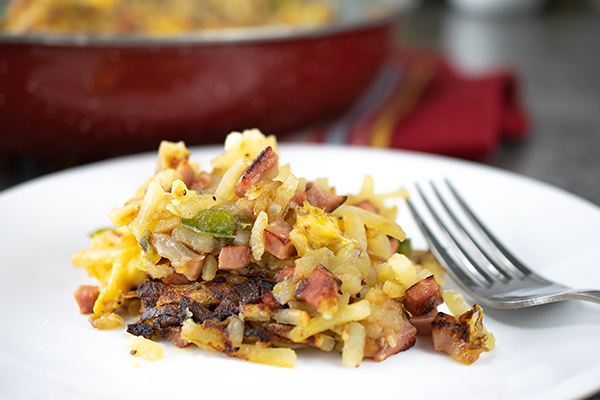 Cheesy Hash Browns
2 teaspoons canola oil
1 onion, chopped
1 bell pepper, chopped
1 pound frozen hash browns, thawed
1/2 teaspoon salt
1/2 teaspoon pepper
4 ounces ham, diced
5 cheese slices
2 garlic cloves, minced
In skillet, heat oil. Add onion; cook 5-7 minutes. Add bell pepper and garlic; cook 3-5 minutes. Add hash browns, salt, pepper and ham; cook 18-20 minutes until golden brown, stirring occasionally.
Top with cheese slices; cook until melted. Stir into hash brown mixture.
SOURCE:
Culinary.net
EASY VEGAN BREAKFAST RECIPES FOR BEGINNERS: Breakfast is definitely the best meal of the day in my opinion! PLUS it's one of the easier meals to make plant-based, especially as a beginner vegan! I love starting the day out with a delicious and nutritious vegan breakfast to fuel my body!
This is the breakfast you desire!
We are sorry that this post was not useful for you!
Let us improve this post!
Tell us how we can improve this post?
About Post Author