Serve Up Steak for a Special Seasonal Dish
Enjoying a meal together at the table is surely one of the all-time holiday traditions for many families. Make this holiday season one to remember by turning to a centerpiece that's tough to top: steak. (Family Features)
By combining Premium Ground Beef from Omaha Steaks with flavorful additions like mushrooms and onion, you can turn a seasonal meal into a truly sensational dish to savor. While family and friends focus on sides or dessert, you can be the host with the most by serving up a flavorful main course to please nearly everyone's palate.
Visit OmahaSteaks.com to find more steak-inspired holiday solutions.
Watch video to see how to make this recipe!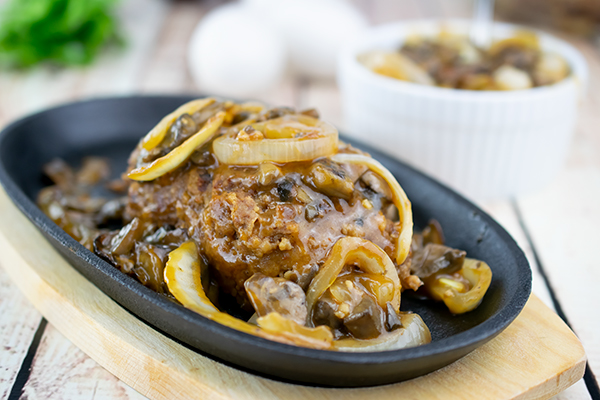 Salisbury Steak
Prep time: 5 minutes
Cook time: 30 minutes
Servings: 4
1          large egg
1          cup fresh breadcrumbs or 1/2 cup dried plain breadcrumbs
2          tablespoons Worcestershire sauce, divided
1/2       teaspoon kosher salt
1          pound Omaha Steaks Premium Ground Beef, thawed
1          tablespoon canola oil
1          tablespoon butter
8          ounces mushrooms, thinly sliced
1          yellow onion, halved and thinly sliced
1          clove garlic, minced
1          tablespoon tomato paste
1 1/2    cups beef broth
1          tablespoon cornstarch


SOURCE:
Omaha Steaks