Eat and Drink Your Way to Daily Wellness
Eat and Drink Your Way to Daily Wellness. Committing to a daily wellness routine may include many components from eating healthy and exercising to meditating and achieving quality sleep. For some, the most difficult of these goals is changing eating habits to consume more nutritious foods. (Family Features)
Start your day by enjoying this Blueberry Apple Cider Vinegar Smoothie that takes just 5 minutes to make so it doesn't throw off your morning routine.
These recipes can help you participate in the Marukan Apple Cider Vinegar 24-Day Challenge, which encourages entrants to consume 1 ounce of apple cider vinegar each day and share the benefits they experience while creating daily wellness habits on their journeys to healthier routines.
Find more information about participating in the challenge along with nutritious recipes at MarukanACV.com.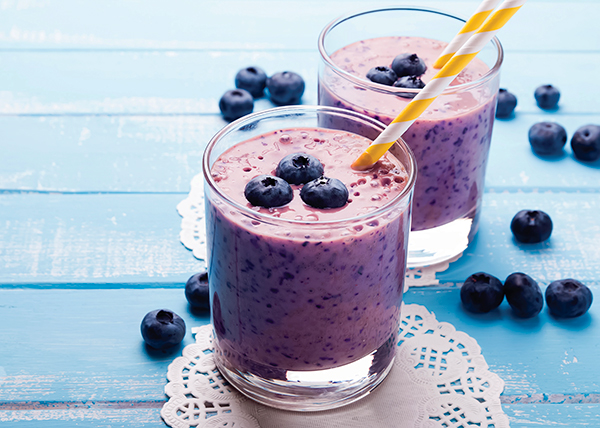 Blueberry Apple Cider Vinegar Smoothie
Total time: 5 minutes
Servings: 2
1          cup spinach
1/2       cup water
2          tablespoons Marukan Organic Apple Cider & Rice Vinegar Drink Blend
1          tablespoon almond butter
1/2       cup bananas, frozen
1/2       cup blueberries, frozen
1          tablespoon chia seeds
1/4       teaspoon cinnamon, ground
1/4       teaspoon ginger, minced
1/2       cup almond milk yogurt, plain
fresh blueberries, for garnish
In a blender, blend spinach, water, organic apple cider, almond butter, frozen bananas, frozen blueberries, chia seeds, cinnamon, ginger, and yogurt until smooth. Pour into two glasses and garnish with fresh blueberries.
SOURCE:
Marukan Apple Cider Vinegar
Celebrating Big with Berry Punch
We are sorry that this post was not useful for you!
Let us improve this post!
Tell us how we can improve this post?
About Post Author