Honey Sriracha Grilled Wings
Wings, Honey GRILLED, oh man.
Ditch the plates and dive right into a sweet and spicy snack perfect for the whole party with these Honey-Sriracha Grilled Wings.
To help simplify prep, try grilling ahead of time and keep in the oven until guests arrive. Or, if you're tailgating in style at the stadium, toss them into a pan and cover with foil to keep them warm until it's time for a bite.
Visit honey.com to find more tailgating recipes.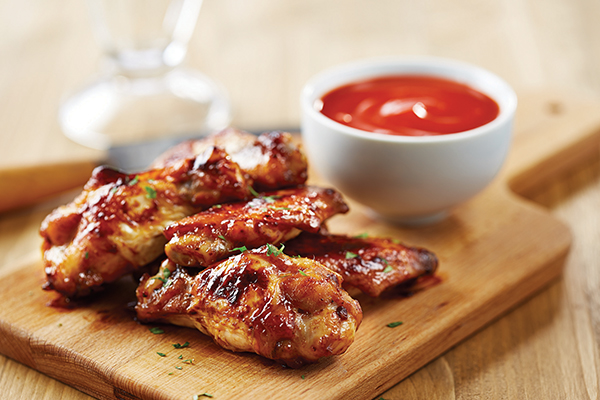 Honey Sriracha Grilled Wings
Recipe courtesy of the National Honey Board
Servings: 8
4 pounds fresh chicken wings
water
3 cups of rice wine vinegar
1/4 cup Sriracha sauce
2 tablespoons salt
2 cups honey, divided
Heat grill to 225-240 F.
In a large bowl, rinse wings with cool water. Add rice wine vinegar, Sriracha, salt, and 1 cup honey. Fold to incorporate all ingredients and coat wings evenly.
Place wings on the grill, cover with a lid and cook 12-14 minutes before turning once and cooking additional 15-18 minutes.
Open the lid and turn wings. Brush remaining honey on wings. Cook 5-8 minutes, remove from heat, and serve.
SOURCE:
New Zealand Beef & Lamb
Award-Winning Documentary
https://ardelles.com/why-do-i-hike-award-winning-documentary-2020/
SurBroadcast – Exclusive Domain Names
We are sorry that this post was not useful for you!
Let us improve this post!
Tell us how we can improve this post?
About Post Author