Simplify Back-to-School Dinners with Nutritious Meal Plans
(Family Features) Back-to-school season can be cluttered between after-school activities, week­end sports and evening homework – as well as making dinner each night. Creating a master meal plan with quick, simple and nutritious meals is an easy way to take control of your family's hectic schedule. Start by stocking the pantry with staple ingredients that amp up the nutrition and flavor of your family favorites.
For example, American Pecans are a nutri­tious ingredient to have on-hand – among the highest in "good" monounsaturated fats and packed with plant protein, fiber and essential minerals – and "The Original Supernut" is versatile enough for breakfast, lunchboxes, dinners and on-the-go snacking. Adding one bag to your weekly grocery list provides a canvas for exploring new dishes that are both nutritious and delicious.
In fact, according to the Food and Drug Administration, scientific evidence suggests but does not prove that eating 1 1/2 ounces per day of most nuts, such as pecans, as part of a diet low in saturated fat and cholesterol may reduce the risk of heart disease. One serving (28 grams) of pecans contains 18 grams of unsaturated fat and only 2 grams of saturated fat.
Updating your dinner repertoire doesn't have to be complicated. Fuss-free recipes such as Pizza with Pecan-Herb Topping, Baked Pecan-Crusted Chicken Tenders and Pecan-Crusted Air Fryer Pork Chops can be ready in less than an hour and put a fresh twist on classic favorites to please parents and kids alike.
Discover more back-to-school meal-plan­ning recipe inspiration and cooking tips at AmericanPecan.com.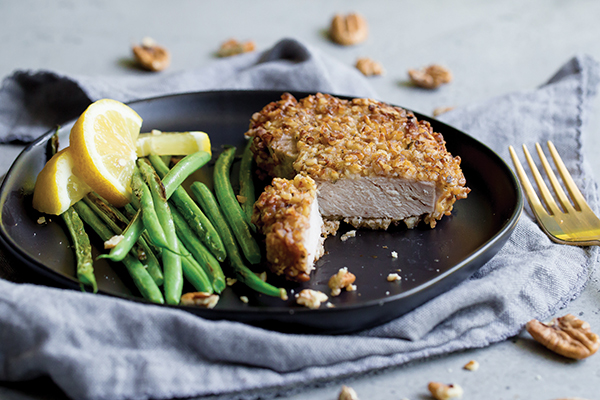 Pecan-Crusted Air Fryer Pork Chops
Cook time: 22 minutes
Heat air fryer to 400° F.
In medium bowl, mix pecans, arrow­root starch, Italian seasoning, onion powder, garlic powder and 1/4 teaspoon sea salt.
Cover pork chops in egg mixture then transfer to bowl with pecan mixture to coat all sides. Repeat with remaining pork chops. Place three pork chops in air fryer basket.
Repeat with remaining pork chops.
Serve hot with Dijon mustard, if desired.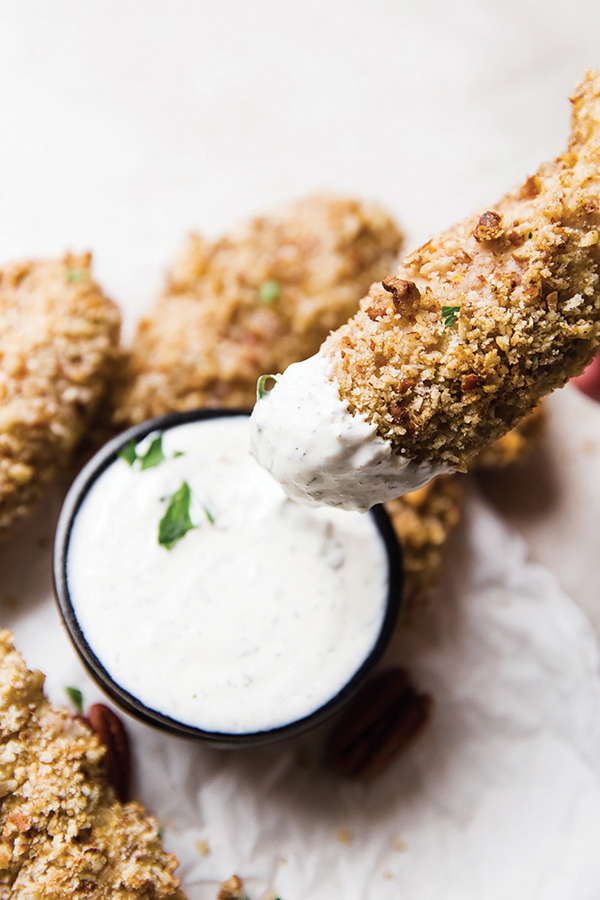 Baked Pecan-Crusted Chicken Tenders
Cook time: 35 minutes
Buttermilk Ranch Dip:
Pizza with Pecan-Herb Topping
Cook time: 40 minutes
Notes: If dough instructions differ from recipe, use package instructions. Additional topping options include: pepperoni, olives, ham, bacon and roasted veggies. Leftover pecan-herb topping can be used for pasta and salads.
SOURCE:
American Pecan Council
Hits: 11