Cozy calorie-conscious dishes and cooking tips for celebrations. Many celebrations are now held virtually, but sharing your favorite recipes and making them together can be a great way to feel close together while miles apart. With a few simple steps and recipe updates, you'll be able to share new delicious and low-cal dishes with loved ones without having to abandon your personal wellness goals for 2021.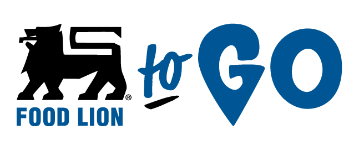 Smart ingredient updates
When looking at creating recipes, consider healthful ingredient swaps. For example, in some recipes for baked goods, unsweetened applesauce or ripe mashed bananas can be used as a substitute for butter. Another example is adding additional spice such as cinnamon or nutmeg for flavor in order to cut some of the sugar content. For dishes that require bread, opt for Sara Lee® Delightful® White made with Whole Grain Bread. This new option is healthy and delicious, high in fiber and 45 calories per slice, without sacrificing flavor.
Go for lean proteins
Make lean proteins a staple for your celebratory meals this season. Some examples might include turkey, chicken, beans, lentils, and fish. If cooking meat, trim the fat, and consider alternate preparation methods such as baking, sauteing, and steaming. Finally, consider skipping sauces and gravies that are often high in saturated fat and sodium. If you want to add flavor, try fresh herbs that add a bit of zest without any additional calories.
Try new recipes
In addition to your favorites, consider new recipes for your winter festivities. And remember, celebrations can happen at any time of day. For example, this recipe for Avocado, Egg and Spinach Sandwich is excellent for a joyful brunch or as a staple in your "new year, new you" eating regimen. Another option is an afternoon gathering featuring appetizers. Consider these stuffed mushrooms for the perfect savory appetizer or starter for any meal!
Servings: 1
Time: 11-20 minutes
Ingredients:
1/2 avocado
1 lime
1/8 teaspoon crushed red pepper flakes
Ground black pepper
1 egg white
1 teaspoon sweet pepper, minced
2 cherry tomatoes, sliced
Directions:
1. Toast bread.
5. Cap with a second slice of bread. Enjoy!
Servings: 10
Time: 30+ minutes
Ingredients:
2 tablespoons butter
1/4 cup onion, finely chopped
20 button mushrooms, stemmed and chopped
1/2 cup breadcrumbs, plus more for sprinkling
1/2 cup grated Parmesan
Pinch salt
Pinch pepper
Directions:
1. Preheat oven to 300 F.
6. Bake until mushrooms are deeply golden and cooked through (approximately 20 minutes).
Take the Fear Out of Trying Unfamiliar Produce
Hits: 49