Secrets of the Tomato Industry: The Empire of Red Gold | Food & Agriculture Documentary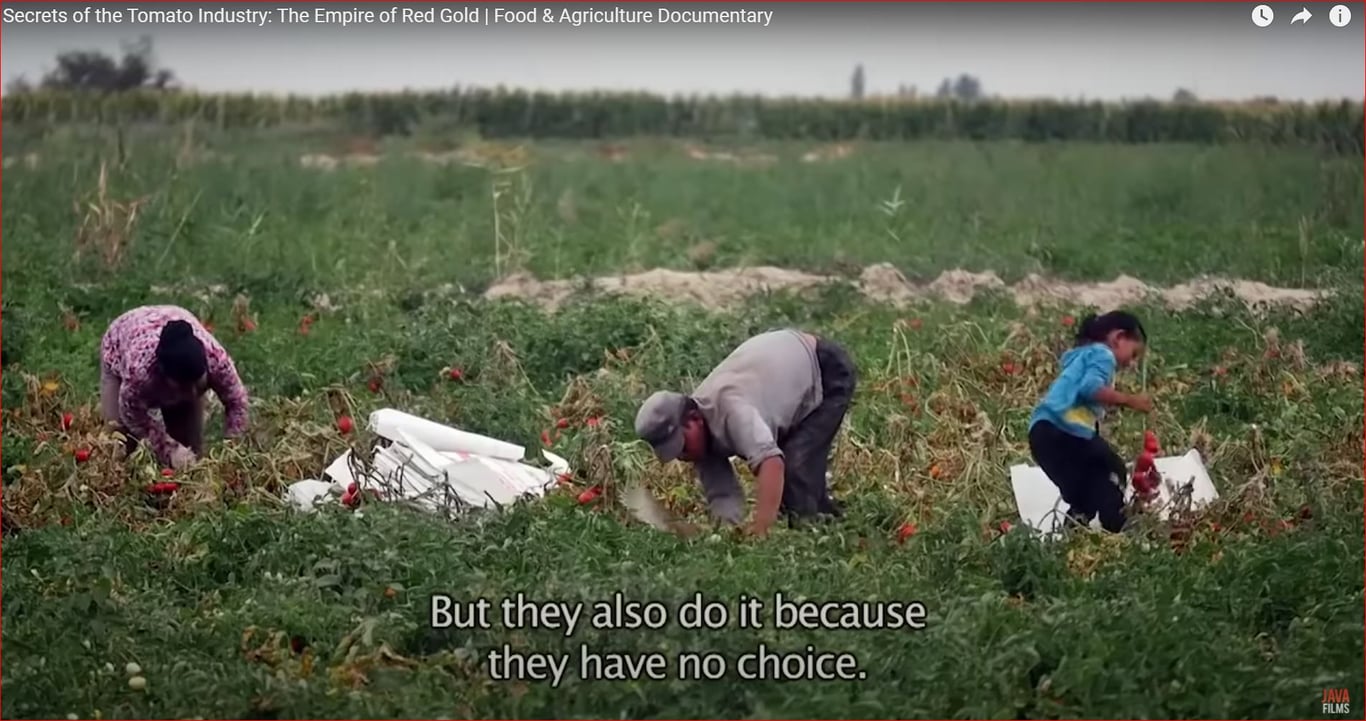 The world's most consumed fruit has an untold story. The industrialization of the humble tomato preceded the globalized economy that was to follow. It is now as much of a commodity as wheat, rice, or petrol. The tomato's ability to create strongly identifiable products, such as ketchup, pizza sauce, soups, sauces, drinks, or frozen dishes is unbeatable. As early as 1897, ten years before Ford started to mass-produce cars, Heinz was already converting tomatoes into standardized cans of puree. They were one of the first companies to understand the power of branding. They banned unions, imposed uniform standards of production, and established genetic laboratories that ensured identical tomato plantations all around the world. Today, wherever you are in the world, you can eat the same tomatoes. This film will trace the journey of tomato paste from Africa, Italy, China, and America to show the consequences of this global business.
Brazil: The Beef, Bibles and Bullets that Elected Bolsonaro | Brazil Investigative Documentary
The TRUE Cost of Your Sushi: Emptying the Seas | Food Investigation Documentary
Sugar's Dark Secrets: India's Sugar Plantation Workers Forced into Surgery | Documentary
USA: A History of Democracy | Independence for the 1%: Who Rules America? Ep. 2 Documentary
Erasmus in Gaza | Award-Winning Documentary | Official Trailer
The Big Business of Counterfeit Goods: The Hidden Dangers of Fake Products | Documentary
Dirty Gold: Secrets of the Gold Industry | From Mafias & Rebel Gangs to Switzerland | Documentary
America's Hidden Homeless: Invisible People on the Streets | Poverty in USA Documentary
St. Barths: An Exclusive Island for the Super-Rich | Billionaire Lifestyle Documentary
Behind the Glitter: Child Labour in Mica Mining | Secrets of the Cosmetics Industry Documentary
Two Sides of Miami: Super-Rich vs Super-Poor in the USA | Poverty & Wealth in America Documentary
Is the USA Run by a Permanent 'Power Elite'? Who Rules America Documentary Series | Ep.1
The Super-Rich Royals of India: The Secret Lives of the Maharajahs | Indian Wealth Documentary
#Happy: The Hidden Reality Behind Social Media | Likes, Shares and Low Self-Esteem | Documentary
Gangs in France: Robbers, Fraudsters and Pimps | Inside the French Mafia Network | Documentary
AP COLLECTION "DREAMS TO BE" Classic Unisex Crewneck T-shirt
Need some time to chill for the day, take a break with Ezz Jazz, Charlotte's local live streaming Jazz.
We are sorry that this post was not useful for you!
Let us improve this post!
Tell us how we can improve this post?