Delectably Sweet Dessert
If you're looking for an easy dessert, this Whoopie Pie recipe is the perfect way to cap off weeknight meals.
Find more dessert recipes at Culinary.net.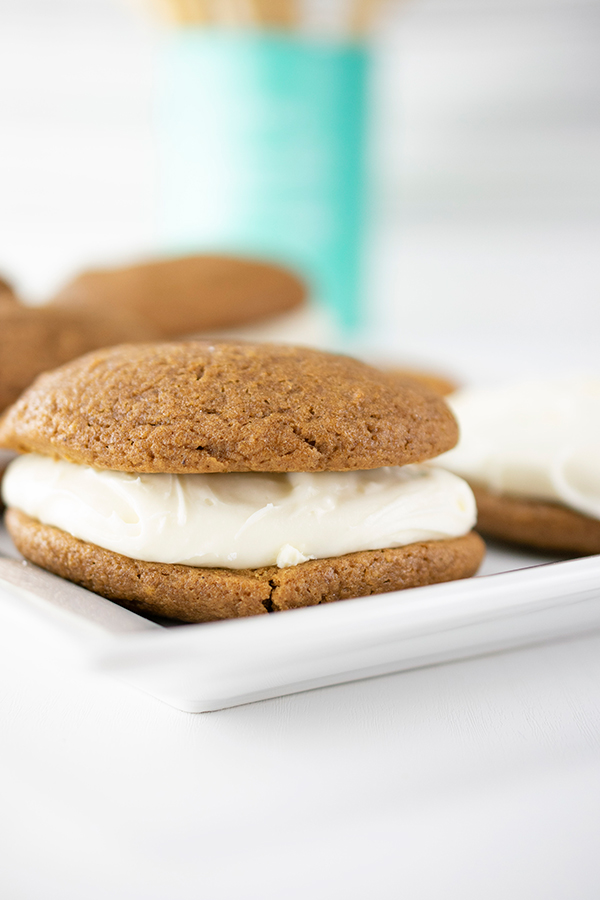 Whoopie Pies
1          box spice cake mix
1/2       cup canola oil
2          eggs
8          ounces cream cheese
4          tablespoons butter
3          cups powdered sugar
2          tablespoons milk
1          teaspoon vanilla
Heat oven to 350° F.
Line baking sheet with parchment paper.
With ice cream scoop or large tablespoon, spoon batter into rounded heaps, about 2-3 inches in diameter, onto parchment paper. Space spooned batter 2 inches apart.
Bake 14 minutes. Let cool.
In large bowl, beat cream cheese, butter and powdered sugar until smooth. Add milk and vanilla; beat until blended.
Frost flat sides of pie halves and place halves together.
Refrigerate and store in sealed container.
SOURCE:
Culinary.net
Hits: 38