Yogurt Parfait
Quick and tasty meals and snacks. For those who are always on the go, it can be difficult to find time to whip up meals and snacks that are both nutritious and tasty. However, with some simple changes – and time-saving recipes – you can create delicious dishes and meals that will keep you feeling energized to fuel your busy lifestyle.
For example, these quick and easy recipes for the main course, snacks, and even desserts are all part of the Atkins low-carb lifestyle, a long-term, healthy eating approach focused on high-fiber carbohydrates, optimal protein, and healthy fats. The eating approach, which is a more flexible version of the popular ketogenic diet, offers a balanced mix of foods containing fiber-rich and nutrient-dense carbohydrates while focusing on reduced levels of refined carbohydrates, added sugars, and the "hidden sugar effect" – when carbohydrates convert to sugar when digested. You don't see the sugar, but your body does.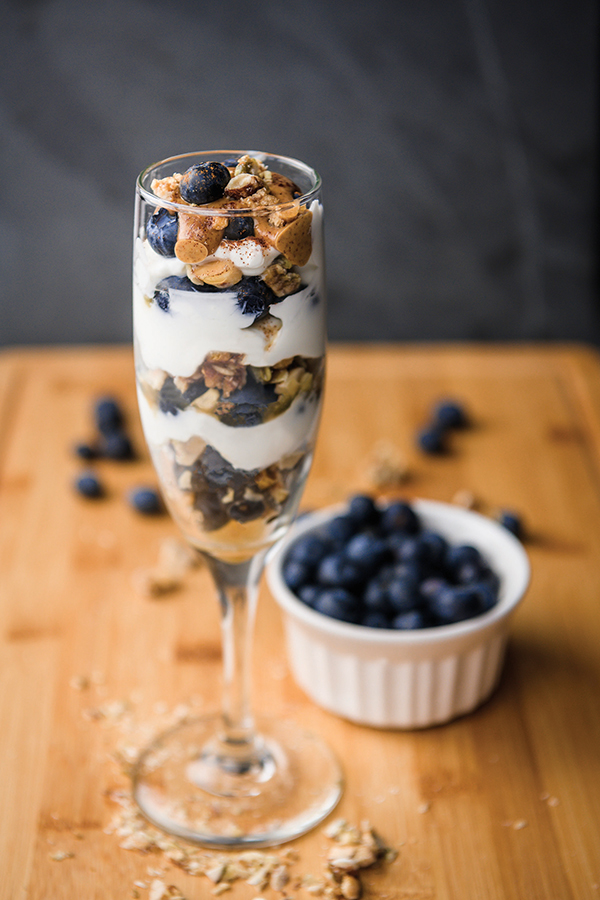 Yogurt Parfait
Prep time: 5 minutes
Servings: 1
13        pieces Atkins Honey Almond Vanilla Crunch Bites
1/4       cup fresh blueberries
1/4       cup plain, unsweetened whole milk Greek yogurt
1          tablespoon almond butter
1          pinch cinnamon
1          pinch sugar substitute
Roughly chop crunch bites.
In small glass, layer blueberries, crunch bites and yogurt. Swirl almond butter on top and finish with sprinkle of cinnamon and sugar substitute.
Photos courtesy of Getty Images (Egg Roll Bowl with Shrimp, Parmesan Crisps and Avocado Chocolate Mousse)


SOURCE:
Atkins
Be Prepared When Natural Disaster Strikes
We are sorry that this post was not useful for you!
Let us improve this post!
Tell us how we can improve this post?
About Post Author